Big Horn Sheep are worth having around!
Eslkevin's Blog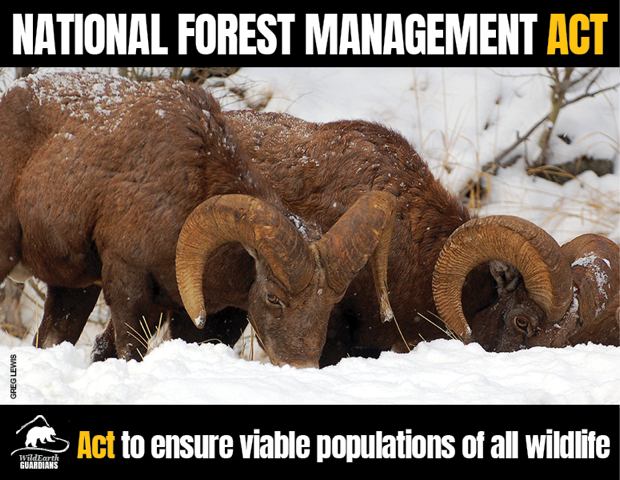 | | |
| --- | --- |
| Keep forests safe for bighorn sheep | |
Dear Kevin,
A nose-to-nose greeting, born of curiosity. That's all it takes for a domestic sheep to transfer deadly pathogens to its wild counterpart, the bighorn sheep—pathogens that have wiped out, and still threaten, entire populations of the native sheep.
Nevertheless, in Idaho's Caribou-Targhee National Forest, a government-run domestic sheep grazing station operated on the known territory of a wild Rocky Mountain bighorn herd for years. WildEarth Guardians stepped in to prevent the government from allowing domestic sheep to graze, which could have resulted in catastrophic consequences for the South Beaverhead herd of bighorn. On November 21, in response to our litigation, a court blocked domestic sheep grazing on the national forest.
By defending legislation like the National Forest Management Act, which requires the Forest Service to ensure viable populations of all wildlife, we fight for our forests and the wildlife that…
View original post 36 more words